Register A "Private Limited Company" With Us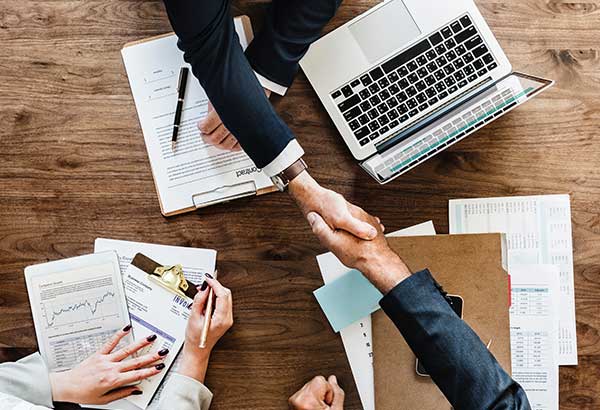 Just Pivot On Your Business! Abandon The Hassle Of Company Registration At LeadingFile.
Liberating Your Entrepreneur Dream? Register a company in India with us, being an India's no #1 business service platform provider, we assign for Private Limited Company, Limited Liability Partnership, Proprietorship, One Person Company, Partnership, and many more services.
So, through: ALL INCLUSIVE – You may now register your private limited company with LeadingFile in no time.
Moving over to the next phase, we concluded that you must be glancing for the pattern or way to register a private limited company. Well, It is the most accepted way to start up a business in India. Next, get to know about PLC (Private Limited Company) registration, what this registration is for & what it is? Let's get cracked to the same! Keep reading…
Definition — "PLC (Private Limited Company) registration in India is a simplest and most popular legal entity incorporated under companies act, 2013." In other words, "It is a kind of privately held small business company, and is also known as LTD."
Glancing over next; this registration is done for making an organization/entity registered or indexed to the MNC. So, If you have a will to register or index your private limited company, then – LeadingFile can help you in three easy & possible manners via obtaining:
MoA & AoA For A Firm
LeadingFile will draft your firm's constitution
Name Research & Approval
We will aid you to plump for a unique name
Director Registration
We will help you to register a firm's director
Our Beneficial Service Towards Pvt Ltd Company Registration
"Private Limited Company Registration Was Introduced In India Via The MCA (Ministry Of Corporate Affairs,) Companies Act, 2013, And – In accordance With The Incorporation Rules, 2014."
It is translucent clear that — LeadingFile: Is the largest and trending business services platform provider in India. And often said: To Be Successful, Work Along With Experienced.
So, register your firm this time with us! We at LeadingFile renders stunning package for the startups to index your Pvt Ltd company in India. Now, you might be glancing at "what is a private limited company." Let's get cracked to the twin:
PVT (Private Limited Company) is a type of corporate legal entity which is registered through private limited companies rules, companies act, 2013.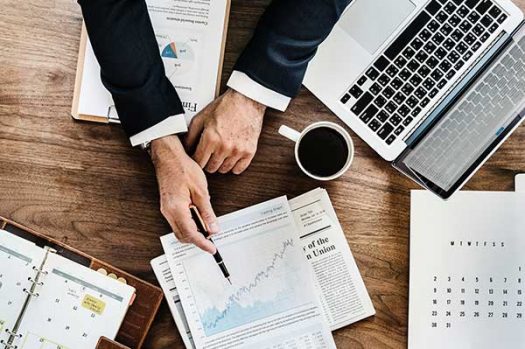 Subsequently, Pvt Ltd company registration is the most ordinary and commercial structure of a corporate business organization, very often, it is the most effective option for startup businesses in India.
Further, to register a Pvt Ltd company, a minimum of two shareholders and two directors are mandatory, where a normal person can be both, but a corporate legal organization can be only a shareholder. However, the directors of the private limited company have limited liability to that of creditors and these creditors despite selling own assets of directors can only sell the company's assets.
Now, you must be thinking of – how to start a private limited company in India, right? If you wish to start a firm in India literally, then, the very first thing you need to do is register your company/firm as a Pvt Ltd company. And the very statement we have uttered is because of its features, meanwhile, the features of a private limited company are illustrated as follows:
Needless to say! These features make it the most suggested type of business entity.
Last but not least; LeadingFile being the market leader assigns the best ever services relating to company registration in Delhi NCR | India. And hence, our experts can succor you to make out your company registration within 10-15 working days, subject to the govt processing time.
Advantages Of Naming A Private Limited Company With LeadingFile
-:- Among the countless, the basic benefits/advantages of a private limited company registration are illustrated as follows -:-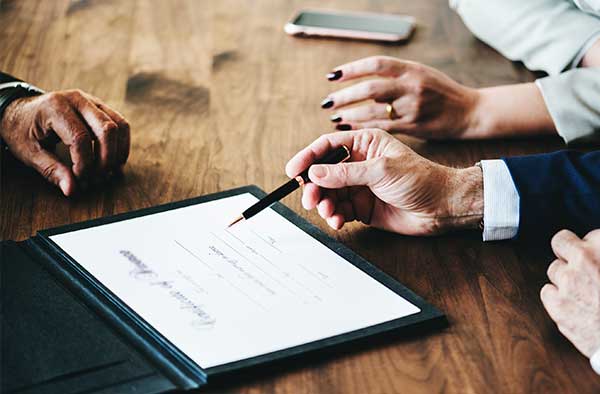 Documents Required For Private Limited Company Registration
-:- Following are the documents required/demanded for Pvt Ltd Company registration; which are as follows -:-
Identity & Address Proof
Basically, the shareholder and directors of a firm to be incorporated in are required to hand over the identity and address proof.
Contiguous, PAN Card is mandatory for both personalities to get registered as a private limited company. Subsequently, In case of the foreigner, a notarized copy of the passport is compulsory and residential proof documents like bank statement or electricity bills need to be submitted by the firm itself, which should be less than 2 months old.
Identity Proof Of Shareholders & Directors
PAN Card for Indian nationals, and

Notarized copy of passport for the foreigner.
Address Proof Of Shareholders & Directors
Passport, Driving License, Aadhaar Details, Bank Statement, and Electric Bill.

Along with this, two of the documents must be valid, recent and less than two months old.
Proof For Registered Office In India
Here, at this spot – the organization needs to have a registered office in India.
Whereas, to claim the bout as an indexed office, a recent copy of any of the identity proof is required. Further, the utility bill, rental agreement or sale, along with a notified letter from the landowner is mandatory.
Registered Office Proof
NOC from landlords for the use of premises as the registered office.

Rental accord, Sale deed, a copy of the Electric bill, and a receipt of Tax Returns.
Signed Company Deed
A hard copy of DCS (Digital Signature Certificate.)

However, all other incorporation documents must be signed and uploaded as the soft copy.
LeadingFile Slant Towards Private Limited Company Registration
This time experience the new arena of Pvt Ltd Company Registration at LeadingFile!
Needless to utter, our slant to start up a private limited firm ends within 14 to 20 working days, subject to the govt and client processing time.